The Best of the Best
Our rigorous hiring program has led us to find the sharpest and most passionate minds out there. From data-scientists, to creative thinkers, to fully-invested account managers that truly care about your brand – we've found them all.
We Stand for Diversity
At Realtime Agency, we are committed to creating a workplace that reflects the communities we live in. We know from experience that different perspectives and ideas create a stronger and more creative environment that produces better results. There is always more work to be done, and with the help of our employees and clients, we can create an inclusive culture where all forms of diversity are seen as real value to the company.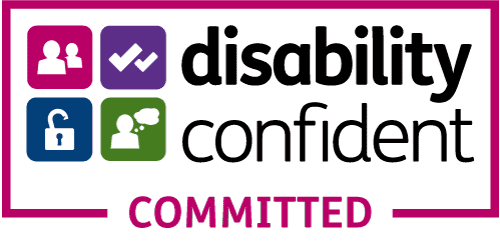 Low Waste, High Impact
Realtime Agency is committed to leading the industry in minimizing the impact of its activities on the environment. This involves integrating sustainable practices into our business and promoting them within our community. While we aim to reduce waste across the organization by encouraging our employees to reduce/reuse/recycle, we also encourage face-to-face meetings internally as well as externally to cut back on the vast amounts of energy that are spent to support frequent email, video chat, and Slack messages. Lastly, we extend our green focus to clients by offering charity donations (including the World Wildlife Fund) during the holidays.
Emily Cousins
Senior Director
Tyler Hylen
VP, North America
Rupesh Sharma
VP of Client Services
Jennifer Kattar
Director of Marketing, Global
Simon Watson
Head of Sales, Europe
Eli Ulanet
Senior Director
Jimmy Herber
Associate Director
Guy James
Associate Director
Matt Mazer
Associate Director
Alex Coyle
Associate Director
Jack Tungate
Associate Director
Scott Keegan
Senior Manager
Janan Mustafa
Senior Manager
Julia Zieniewicz
Senior Search Manager
Tom Seymour
Senior Manager
Ruta Zulinaite
Senior Creative Project Manager
Kenneth MacDonald
Senior Manager
John Donovan
Senior Analyst
Tim Carpenter
Senior Analyst
Graciela Sola
Senior Analyst
Juliet Stewart
Senior Analyst
Mason Allen
Junior Analyst
Ali Has
Junior Graphic & Motion Designer
Miranda Owen
Junior Analyst
Nikhil Vadhera
Junior Analyst
Charlie Curcher
Junior Analyst
Meredith Lee
Junior Analyst
Molly Renshaw
Office Manager
We want you!
Realtime Agency is looking for new superstars with a passion for data and branding, and who love to have fun at work!  Can't find the position you're looking for? Drop us a line anyway – we're always looking for new talent, even if we haven't fully defined your role yet.